Brownie Wise (1913-1992)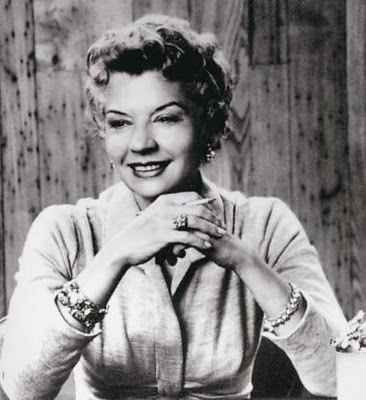 Brownie Mae Humphrey was born in 1913 in Buford, Georgia (USA), the daughter of a plumber, Jerome Humphrey, and a hat maker, Rosabelle Stroud. After her parents' divorce, Brownie mostly grew up with her aunt in Atlanta, since her mother's managerial job required extensive travel and she would be left for months at a time.
In 1936, Brownie won a contest to paint a mural at the Texas Centennial in Dallas. While there, she met Robert Wise with whom she married at the end of the same year. The couple moved to Detroit where their only child, Jerry, was born in 1938.
As a homemaker, Wise frequently contributed to a reader's column in the Detroit News called Experience under the pen name 'Hibiscus', submitting long, carefully crafted descriptions of her happy life. What she wrote, however, had little to do with the reality she was living in. After Brownie and Robert Wise divorced in 1941, Brownie worked as a secretary for the Bendix Aviation Corporation.
To supplement her income, she started selling Stanley Home Products with her mother at home party demonstrations after the Second World War. Mother and daughter were pioneers in direct selling, setting up their own company in 1949 named Patio Parties, which focused on the sale of Stanley Home Products and West Bend products. They also organised special Poly-T Parties for selling Tupperware.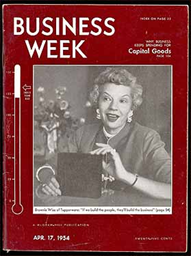 Brownie's success caught the eye of Earl Tupper, who was eager to get in touch with her when he heard how many Tupperware products she was selling through Patio Parties. He gave her the task of extending her marketing system and applying it to the exclusive sale of Tupperware products.
Wise became Vice President of Tupperware Home Parties, the business unit involved in the sale, distribution and promotion of Tupperware. From the head office in Kissimmee, a small town near Orlando, Florida, Wise was given full reign to develop her ideas and marketing strategy. In doing so, she gave American housewives the opportunity to build their careers and earn their own income in addition to running their homes.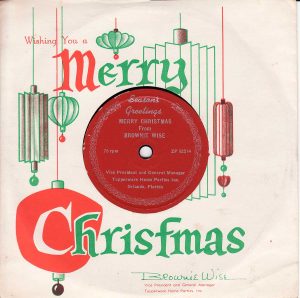 Brownie Wise became the face of the company, appeared on television and was the first woman to make the cover of Business Week in 1954. One of her famous quotes was: 'If we build the people, they'll build the business'. In 1957, Wise published her autobiography, Best Wishes, in which she talked about her experiences and ideas.
Season Greetings, Merry Christmas from Brownie Wise, early Fifties
Archives Hageman Collection
Discussions about how to run the company and differences in management style were to cause an abrupt end to Tupper and Wise's partnership. In early 1958, Earl Tupper unceremoniously fired her, booting her from the company she had helped build. She went to court, claiming 1.6 million dollars compensation, but lost. She was given just one year's salary, which amounted to approximately 30,000 dollars. Shortly after, Tupper sold his company to the Rexall Drug Company for 16 million dollars.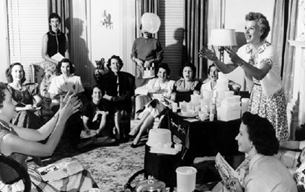 Brownie Wise became President of Cinderella in an effort to apply her marketing plan to home party cosmetics. However, she never managed to thrive like before. From 1960 to 1962, she was President of Viviane Woodard Cosmetics. She died in relative anonymity in 1992 at the age of 79.