The History of Tupperware Home Parties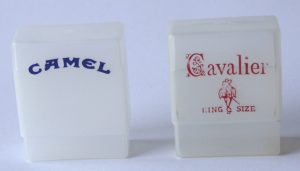 When Tupperware was introduced on the market in 1945, Earl Tupper started out selling his Poly-T products in shops and department stores. Displayed on large stands, his colourful plastic kitchen utensils were sure to catch the eye of consumers. Tupper also rented a showroom on Fifth Avenue in New York and even offered his earliest designs as premiums with other products. Examples include plastic Camel and Cavalier King Size watertight cigarette cases, a pitcher for Borden's Starlac (a milk product) and a pitcher for Snow Crop beverages. As a result, over a million Americans possessed a free Tupperware product by 1947.
Despite his efforts, the positive responses and intensive advertising campaigns, the sales initially did not take off. Tupperware had not succeeded in conquering American households – Tupperization was not yet a fact. What had to be overcome was consumer distrust. Plastic still had the image of being brittle, sticky, unreliable and smelly. Furthermore, the airtight and watertight lid called Tupper Seal needed to be demonstrated and explained in order for consumers to understand its benefits. That is why Tupper decided to start offering his products via mail order companies and direct selling. So-called home parties were introduced, where small groups of women were given product demonstrations and could place orders afterwards. This method of direct selling had been around since the 1920s and was further developed by Stanley Home Products in the 1930s.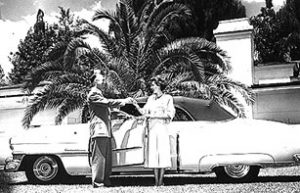 Tupper and Wise became successful business partners. Wise was assigned the task of extending her marketing system and applying it to the exclusive sale of Tupperware products. In 1951, she was named Vice President of Tupperware Home Parties Inc., with head offices located in Kissimmee, near Orlando (Florida). Since then, her home parties were the exclusive means of selling Tupperware products.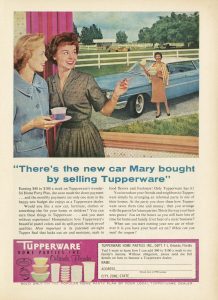 Wise developed an extensive network of distributors, managers and consultants, and set up a reward system offering career opportunities for housewives across America. The many opportunities that the Tupperware Home Parties opened up were advertised at great lengths, such as being able to buy a car with your own earned money. The women involved in the plan could work themselves up from consultant to manager by organising a certain number of home parties. The managers supervised the consultants, gave instructions and were in charge of recruitment. In the event of increased sales, proven leadership and organisational talent, a manager could be promoted to distributor, which was the highest level attainable. Distributors had their own offices and created a network of managers and consultants. Wise used this plan to boost the number of sales persons to 20,000 in three years' time. During these years, Tupper opened his second factory in Blackstone, Massachusetts.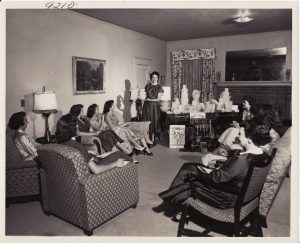 The success of Tupperware was not just a result of its perfectly organised sales network. The home party concept was equally important. These parties with friends, acquaintances or neighbours in a homely atmosphere were designed to gain women's trust, so that they would feel secure enough to purchase a product and encourage others to do the same. As the slogan of Tupperware Home Parties suggested, the home demonstrations were 'the modern way to shop'. Wise also introduced a reward system. The Tupperware hostess was given a prize as an incentive to sell the products. The more sales were made at her home party, the bigger the prize. And these prizes increased in value the more home parties she hosted. Naturally, all hostesses were encouraged to become Tupperware consultants to take advantage of all the benefits.
In order to ensure the smooth sailing of the parties and maximise their profit potential, Wise wrote a handbook called Know how! The guide to making money with Tupperware, featuring tips on how best to demonstrate the products. The book closely describes how to have a successful demonstration and is packed with pointers on how to convince the housewives of the exclusive quality and convenience of Tupperware. Tupperware would help save valuable time by preparing the food in advance and using the containers for stay-fresh storage. After dinner, the Tupperware containers could again be used for leftovers and refrigerated overnight. This meant no food had to be thrown out, something which was also sure to please the man of the house. Surely, there was nothing that stood in the way of opting for Tupperware. As the advertising campaign's slogan said: 'Tupperware, the fun way to save and earn!'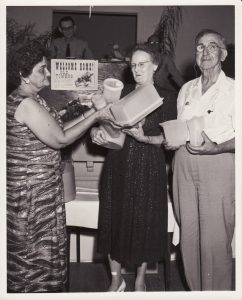 To reinforce the feeling of one big family, annual multiple-day jubilee meetings were organised, such as the Tupperware Homecoming Jubilee in Orlando, where new containers, cups and bowls were presented. All Tupperware distributors and managers were invited to attend and prizes were awarded to top demonstrators.
During the first Jubilee in 1954, Wise invited dealers and managers to 'Dig for Gold!', a new element to her reward system. At the annual jubilee, fifty thousand dollars worth of consumer durables had been literally buried beneath the head office grounds in Orlando for prize winners to dig up, including rings, radios, fur coats, and miniature cars (to be swapped for real cars). Working for Tupperware Home Parties was like being in the land of plenty.
In the post Second World War era, Brownie Wise's Tupperware Home Party Plan provided American women with the opportunity to earn their own living, in addition to running their homes and taking care of their families. The reward system was a great incentive and being able to demonstrate Tupperware products gave most women an unmistakable feeling of dignity. Thanks to the organisation's flexible work options, every woman stood a chance of having a career.
Wise's statement: 'If we build the people, they'll build the business' came true. Tupperware and the Tupperware Home Party are still household words in numerous countries around the globe.
A commercial of a Tupperware Home Party, 1961 © Prelinger Archives